CNC - Abene VHF-3 - Intro
In December 2007 I couldn't resist any more. I found a 1986 Abene VHF-3 previously converted to CNC but without control. I made the previous owner an offer and got it at what I believe was a fair price. Here's a photo of it "as advertised".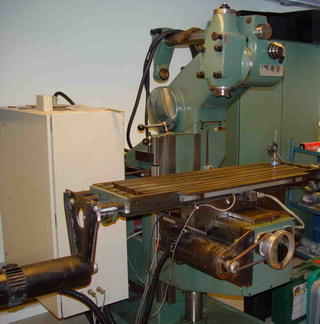 A little data on the machine:
Table size: 1200 X 320 with 4 T-slots

Travel: 750 X 275 X 500 (X, Y, Z)

Spindle: 12 speed, 6HP, SK40 DIN2080

Weight: 1550kg
The goal is/was to convert it to Mach3 and in the following pages I will try to document the project as I go along.