Here's a few pictures showing the manufacturing of the wheels for the two wheel balancer.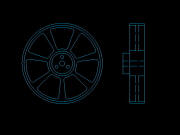 I decided to make some use of my CNC machine and thought that making these wheels could be a fun project so I started by designing the wheels in AutoCad.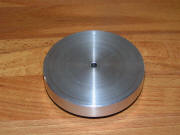 Here's one of the "blanks" after a little turning on a lathe.
The following three pictures shows the blank mounted on the machine table, the beginning of the machining process as well as a shot of one of the sides finished.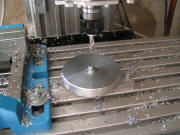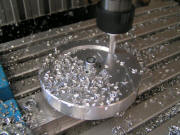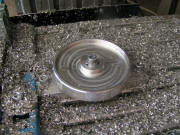 Here's two more pictures. The first showing the the wheel flipped over to machine the other side and second one showing the same side after machining.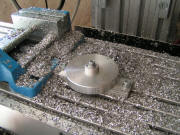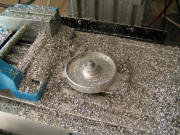 And here's three shots showing the machining of the spokes as well as the finished wheel next to one of the "blanks".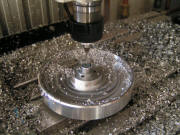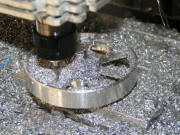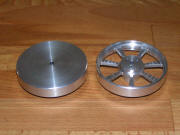 Here's a couple of low-res videos of the machining process:
<BACK>