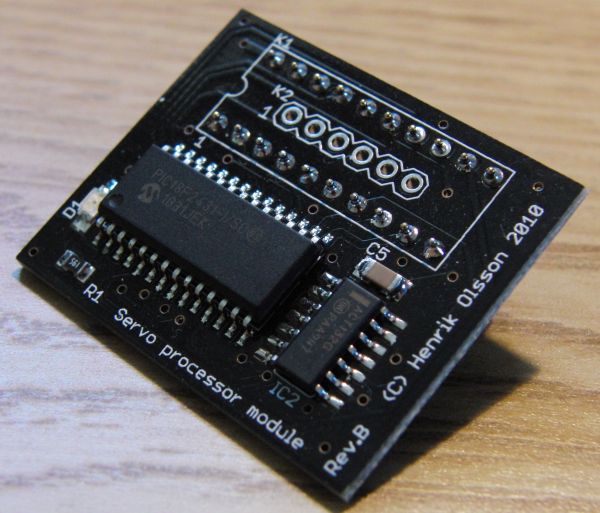 Download datasheet (v1.1)
Download manual (v1.1)
The servo module was developed as a possible way to "upgrade" any servo drive currently based on the UHU chip. The UHU-chip is an excellent servo controller especially so concidering its price but its limited ability to keep up with the higher step frequencies required when using high resolution encoders was the main reason for developing the module.
Here are two photos of the prototype module mounted on my "development platform", a HP-UHU drive (current production modules are produced with a black PCB):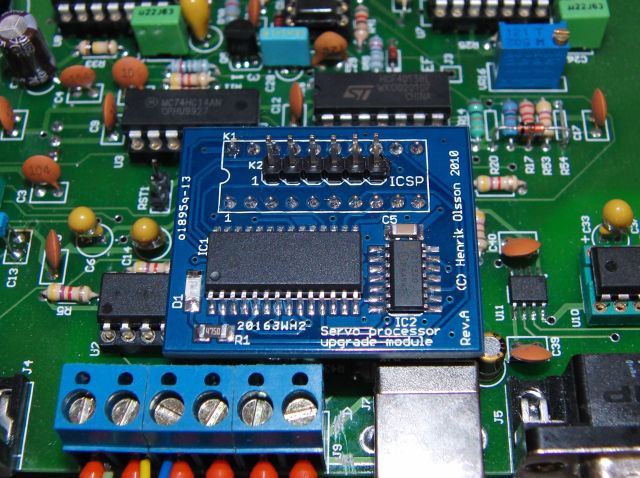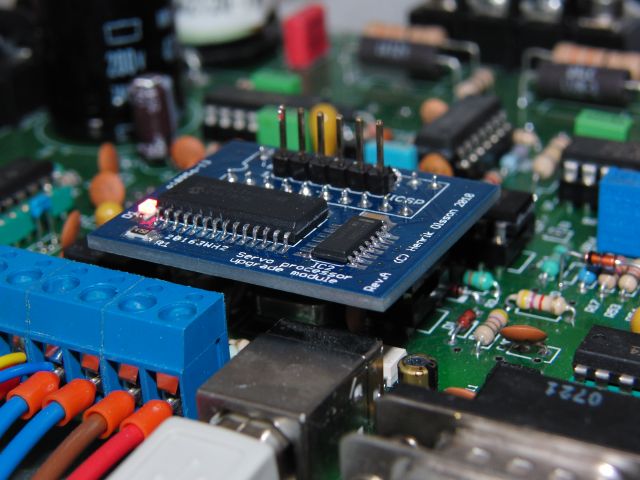 For the module to fit on the HP-UHU a 20-pin DIL socket needs to be used as a "raiser" or the PCB of the module would interfere with surounding components, mainly the USB connector. Apart from that it's plug and play.
The maximum encoder count frequency is 2.5Mhz and the maximum step frequency is specified to 1Mhz because that's the highest frequency I've been able to verify i real life. (4000rpm with a 3600 line encoder.)
Price and availabillity
The price is €30 / pcs which includes a good quality 20 pin DIL socket with machined pins to be used as a riser if needed. Shipping is a flat €10 with tracking and the preferred way of payment is PayPal. I usually have modules in stock and can get them on their way within a day or two. They are all assembled by hand and tested by me personally.
What if it doesn't deliver what it promises?
In the event that you should be unhappy with the module for whatever reason you are free to send it back within 10 days of reception. You'll then get your money back (excluding shipping).
If you would like to purchase or if you have any questions or suggestions please don't hesitate to contact me at: henrik [at] henriksplace [dot] se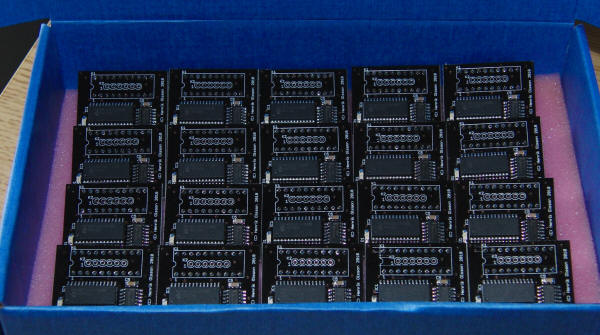 /Henrik Olsson.
Last update: 2012-02-26